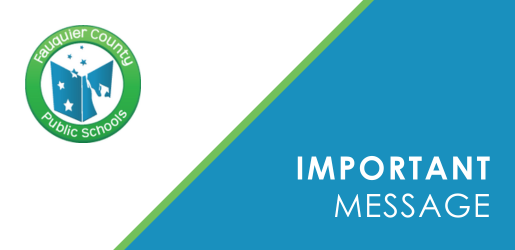 General Information:
Welcome to Fauquier County Public Schools online application system! Currently we are offering the Special School Zone Request & Out of County Tuition Request applications.
All applications will be checked for accuracy. Any falsification of information may result in your application not being processed and/or denied.
*Please also note that this website is optimized for IE 10.0 and higher, Safari, Chrome and Firefox.
Available for 2023-2024 School Year
Available for 2022-2023 School Year
For More Information, Contact:

School District
Fauquier County Public Schools
430 East Shirley Ave. B-1
Warrenton, VA 20186
Phone: 540.422.7142
---
Business Hours:

(August - May)
Monday - Friday, 8:00 AM - 4:30 PM
(June & July)
Monday - Thursday, 8:00 AM - 4:30 PM